Research and development
Mips R&D efforts comprise one of the cornerstones of our commercial success and our opinion is that we possess market-leading expertise regarding developments and processes in our product area. Our goal is to create a climate within the organisation that fosters knowledge development and creativity to inspire co-workers to develop new solutions and/or ideas with the assistance of an established and structured development method.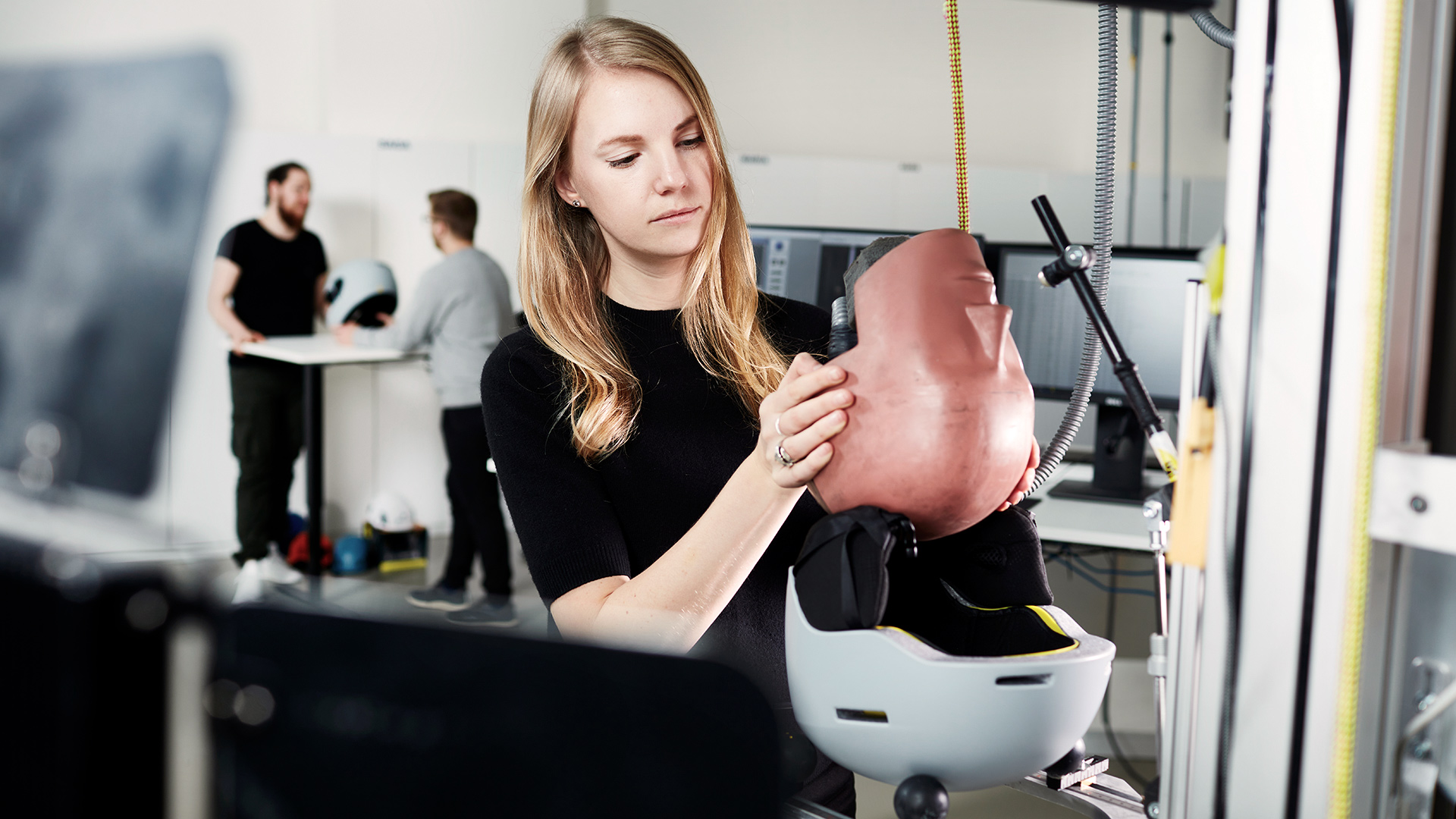 Among our current and planned R&D projects are project innovations regarding products, such as developing better materials and components, and also processes, such as developing more efficient test and production processes. Mips has an excellent R&D organization that possesses solid competences within research, development and technology.
R&D at Mips is divided into four separate categories:
1. Innovation – founded on science and research with the emphasis on new developments, and concepts for dealing with impact risks, thereby allowing inroads into new categories.
2. Product development – with a short term perspective of about 12 months into the future, with a view to improving existing solutions and previously established concepts.
3. Development of new models – founded on the customers' product development where Mips provides customer support regarding design and technology for new models.
4. Implementation of the Mips safety system in existing helmet models – primarily involving assistance to helmet brands with implementation of the Mips safety system in existing helmet models.
Research and development at Mips are founded on science and proven experimental methods. There is a clear focus on protecting users, along with a strategy for protecting the company's intellectual property rights.
Intellectual property rights
Intellectual property rights play a key role in Mips strategy since they help Mips to maintain its competitive advantage, protect R&D investments and promote credibility in relation to the company's customers. The intellectual property rights strategy focuses on the development of new intellectual property rights and protecting the current intellectual property portfolio. Mips considers monitoring the protection provided by Mips' intellectual property rights to be crucial. Any infringements are addressed based on a well-established intellectual property strategy with the assistance of legal experts.
The patent portfolio
Mips' patent portfolio in the field of helmet related innovations contributes to the strong technological position and supports continued expansion.
Mips is the owner of approved patents for a number of helmet-related innovations in the US and several countries in Europe, and in other markets. Apart from the patents that have been approved, Mips has several ongoing patent applications.
Mips has been granted almost 300 patents in over 50 patent families with a focus on Mips' primary market.